Cairo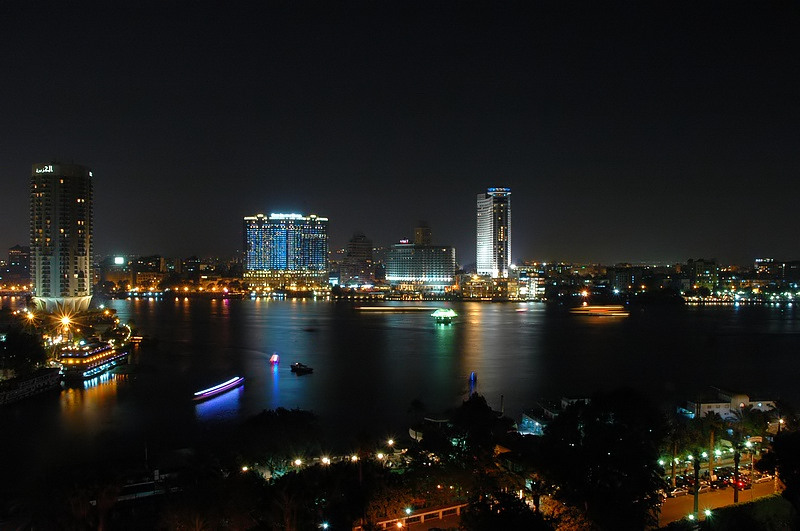 Cairo is an absolutely magical city. Crowded, contaminated, frighteningly loud and hot ... At the same time having the wonderful Coptic quarter, interesting two bazaars and the island of Al-Zamalik. We have a huge cemetery there, inhabited (sic!) by one and a half million inhabitants, quickly supplying electricity from nearby high-voltage pylons, in a word, nightmarish slums, and right next to lovely cafes, where they treat us with hibiscus tea. It is also one of the few places in Egypt, where the Arab culture defeated the ancient Egypt of the pharaohs and where we really feel like in a Muslim state (in this positive sense). To już nie turystyczna Hurghada czy Sharm-el-Sheikh czy góra Synaj.
Amazing story
Officially, it is assumed to be the year of the foundation of the city 642, when Al-Fusat was founded on this site. It took place two years after the Arabs had conquered these territories. The city under its current name, i.e.. Al-Kahira has been operating since 969 year, by the Fatimid dynasty of Magreb. The final significance was given to this city by Saladin in 1176 year, building a famous citadel here. Today it is the largest city in Africa and the Middle East, with sixteen million inhabitants, it continues to play an important cultural role and the eyes of many Muslims are in this direction. Not by accident, it is just a revolution in Egypt, although it followed Tunisian, gave the right momentum to the "Arab Spring".
What to see in Cairo?
Of course, everyone is going to nearby Giza, watch the pyramids. Then they go to the Cairo museum and the bazaar. If they still have some time, they go to the Coptic district and to the citadel and Ali Pasha's mosque, the Cairo Tower or the Al-Ahzar Mosque. I can't do anything smarter here, the internet is full of guides. I'd rather share with you
… My own Cairo
I came to this city a long time ago, still in 2004 year, fresh out of the first year of studies. Była to moja pierwsza expedition poza kontynent europejski. The whole of Egypt made a big impression on me, but I guess I just fell in love with Cairo. It was here that I felt for the first time, that I am in contact with a culture completely different from my own. Earlier weeks in Egypt… was like a trip to a museum. Viewing the remains of ancient culture, pyramid, sarcophagi, temples left me feeling like I was looking at something from outside, what no longer exists, coś sztucznego – podobne uczucia wywołuje u mnie wizyta w Luwrze. Meanwhile, in Cairo, I collided with a wild man, disordered life. Something real. Podobne wrażenia miałem jeszcze później w Brazylii i na Dominikanie.
Of course, I still went to the local museum. However, I have most of my memories of the lovely Coptic district, after strolling through its shady streets, sitting in a cafe and watching extraordinary churches almost from the beginning of Christianity. And also after visiting the wild Cairo bazaar, where I wildly overpaid for a watch on a chain, which first became late and stopped walking after a week. Anyway, it was the best time of my visit to egypt.