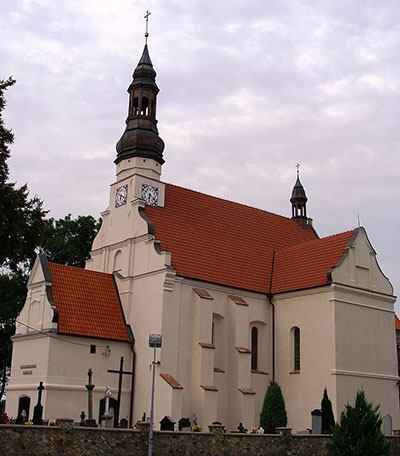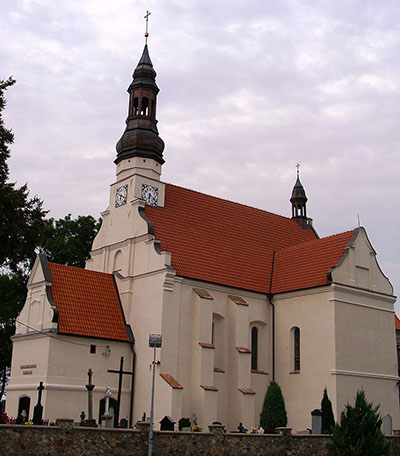 BYSZEWO – village in the Pelplin diocese with the sanctuary of Our Lady of Byszewo, Queen of Krajna, about 10 km west of Koronowa.
The history of Byszewo is connected with the Cistercian order, who came here in 1253 at the invitation of Mikołaj Zbrożek, treasurer of the Prince of Kuyavia, Kazimierz. The monastery and abbey founded by them were among the richest in Poland. According to tradition, already in 2. half. XIII w. the image of the Blessed Virgin Mary was venerated in the church in Byshev, found wonderfully in a nearby lake (the present painting comes from the 15th century.). W 1288 the Cistercians moved to Koronowo, where from 1460 took care of the church in Byszewo. During the octave of the Nativity of the Blessed Virgin Mary from 1286 fairs were organized. The faithful came in large numbers for the feasts of the Nativity and the Annunciation of the Blessed Virgin Mary. During the Swedish wars, the painting was moved to Koronowo for safety. Prior Stanisław Bagniewski, moving to Obra, he took the picture with him and placed it 7 October 1645 in the altar of the local church. In the evening of the same day, lightning struck the church, without doing any harm, however, he miraculously "flew over all the altars and circled the pictures", leaving a rusty black mark. This phenomenon was interpreted as a sign ordering the return of the painting to Byszewo. So the painting was returned, before that, however, it was restored and decorated. After returning to Byszewo, the painting became even more famous. Local parish priests organized a solemn atoning processions to Our Lady of Byszewo during disasters. In years 1690-1765 has been recorded over 40 emergency, written certificates under oath, according to which the blind sighted them, they were lame, the dying came back to life, a and "the cattle took care of". W 1745 in the church there was 167 votive offerings, offered in gratitude by the faithful who came from time to time on their knees.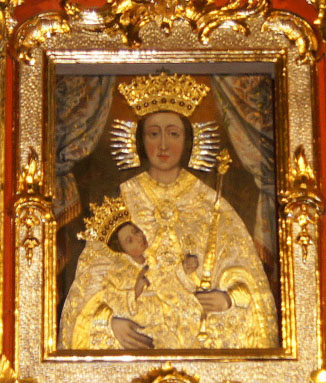 The cult of the Mother of God in the Byshevik painting did not weaken in the 19th and 20th centuries. During the coronation ceremony of the painting 10 July 1966 in the presence of 15 thousand. of the faithful, Bishop Kazimierz Kowalski placed papal crowns on it. From the 13th century. the main indulgence invariably falls on the day of the Nativity of the Blessed Virgin Mary (8 September) with the octave, in addition, on the feast of the Holy Trinity. Annually, approx 10 thousand. pedestrians and motorized pilgrims from nearby towns and from all over Poland.