Hurghada and Sharm-el-Sheikh = fryers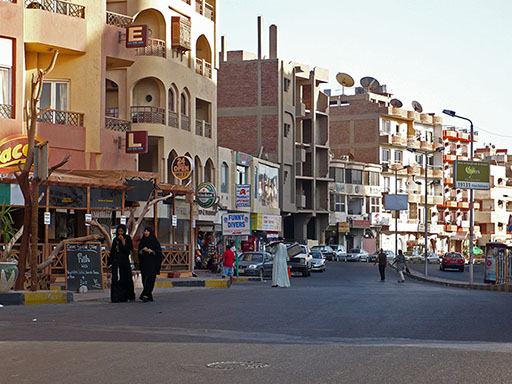 So windsurfing or a grill. It was my first trip outside of Europe, delta Nile, seen from a bird's eye view, boiling water after landing, galabile, shouting locals. Something new. And then they put us on a coach and drove us to the hotel. Poles surrounded me, air conditioning threw Celsius into the aura of the Warsaw picnic… I was in Europe again. And why I was leaving?
Holidays
Someone has to explain the idea of ​​all-inclusive to me sometime. You're sitting at home, you are sitting in the office, at home, in the office, and then when it's vacation time you get on a plane, just to stay in the hotel all the time. Huh?
Okay, I will admit, that when I held the honorable position of president of the company for a month and made decisions non-stop for a month, I was negotiating contracts, I was messing with the call center, I struggled with the accountant, cleaning up neglected finances ... Yes, then I dreamed of teleporting to some warm place, where all decisions will be made for me, food on the table and hot water in the pool. Return to the mother's womb, so.
But for a while! Not for two weeks! Christ… three days is an absolute hill.
Sharm-el-Sheikh i Hurghada
I was supposed to write something specific about these places, but it is absolutely no different from the rest of the world. Ie. From these types of resorts. In Sharm-el-Sheikh, I almost drowned, after contractions grabbed both legs, but that's a completely different story. Generally nothing special.
I guess! I guess, that we are fans of wind surfing. No! Then it's different. Warm and blowing, that's nice. I understand the people coming there to skate.
What I remember after eight years from these two places? Food. Arbuzy. Ubiquitous portraits of Mubarak. Polish tourists, who complain about everything. German tourists, who also complain, but for other things (lack of punctuality, lack of organization). Still a fact, that I almost drowned there. And… maybe this too, that I had some wonderful moments there on the roof of the hotel, and in the pool after dark ... I was young and in love. All this under the watchful eye of a caring father, my first love. All right… Let it be. I will always remember these places well.
And if anyone wants to see the real Egypt, zachęcam do wyprawy do Kairu albo chociaż wspięcia się na górę Synaj.