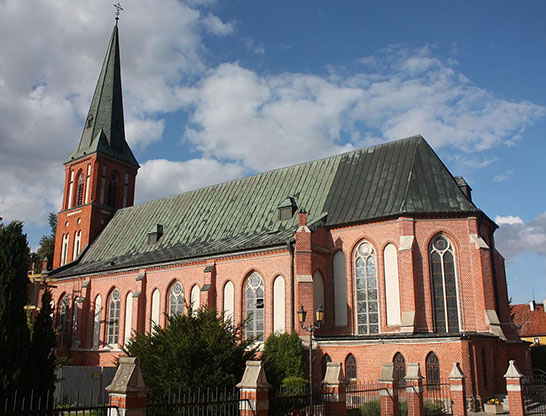 EŁK – the capital of Masuria and the Ełk diocese with the cathedral. Of the Transfiguration - diocesan shrine of Our Lady of Fatima.
The first mention of the Old Prussian settlement of Łek comes from 1254. The capital of Prussian Masuria was conquered and colonized in the 14th and 15th centuries. by the Teutonic Knights. Commander Ulryk von Jungingen started in 1390 construction of a castle on an islet on Jez. Ełcki. It was completed by Grand Master Paweł Russdorf, which in 1425 gave E. city ​​law. The re-location under the Chełmno law took place in 1560. The Catholic parish church is mentioned in 1472. Po 1525 all Teutonic land converted to Protestantism. The Pomesanian bishop, Paweł Speratus, established in E.. decanate, whose first superintendent was Jan Małecki. His merit was the creation of one of the first Polish prints in Prussia and a Polish high school with a very high level of education. Successive superintendents defended the Polishness of Masuria in the following centuries, subjects, especially in the nineteenth century. intensified Germanization campaign. W 1923 The Mazury Association was established in Ełk. The city was damaged by fires many times, war, disasters and plagues. The Catholics who remained in the Diaspora were temporarily looked after by the vicar from Święta Lipka. Bishop Józef Geritz established 12 May 1853 w E. a pastoral institution, a 15 October 1854 canon Franz Thiedig consecrated the chapel. A Catholic parish was established 31 brand 1871. W 1893 construction of the parish church began. At the turn of the century in the Ełk poviat among 56 538 inhabitants were 1078 Catholics, half of whom lived in E. Consecration of the neo-Gothic church of. Transfiguration of the Lord and the apostle of Prussia, St.. Wojciech BiM made 19 of August 1903 bp Edward Herrmann. Today, Catholics constitute the majority of the city's inhabitants.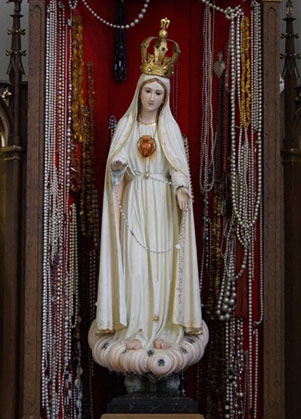 W 1990 a statue of the Virgin Mary was brought from Fatima, which he crowned 6 June 1991 in Olsztyn, the Holy Father John Paul II. After the creation of the Ełk diocese, in a former raised church 25 brand 1992 to the dignity of a cathedral, relics of St.. Wojciech. Henceforth 23 On April, a solemn procession sets off from the Church of the Sacred Heart of Jesus to the cathedral, in which a statue with the relics of St.. Wojciech. On the first Saturday of the month from 13 May to 13 The Vigils of Fatima are held on October. In view of the rapidly developing cult of Our Lady of Fatima, Wojciech Ziemba established the bishop of Ełk 13 May 1994 the diocesan shrine of Our Lady of Fatima by the cathedral. The pilgrimage ceremonies fall on days: st. Wojciech (23 April), Transfiguration of the Lord (6 of August) and Our Lady of Fatima (13 May).