Kofeti rocks – ko Ino Ineia i Drousea – Climbing in Cyprus
Confetii is a group of rocks on the western slope of the mountain, not far away the Gakopert rock, behind a military base of the Cypriot Army (the base is not marked on tourist maps). Antennas – radars, from the base they are visible from 8 km.
The Konfeti Rocks are sometimes counted as one area with Gerakoperta.
Rock is a very hard sandstone with excellent friction. Rock height up to 38m. This area includes approx 8 high rock blocks, standing side by side. So far, each of the rocks has not had its own name separately.
Drive:
From Paphos we go to Pegeia, potem do Kathikas, and then through the villages of Kato and Pano Arodes, to Ineia or Druseia. You can get lost in the streets between houses. After passing Ineia, we reach a hill with a military base and antennas, here a concrete road with a no entry road turns left up (this road belongs to the Cypriot Army). Cypriots normally ignore this entry ban (they usually say in the Cypriot dialect that they are going to the rocks and that's it ) but do not count that the military will be lenient towards foreigners. We park somewhere near the concrete road and go up with this concrete then turn right onto a dirt road, but we can already see the rocks so we know we are there.
Coming by car, you should follow the antennas that are visible all the time and if you lose orientation between houses, ask for directions to the village of Falasi.
Gerakopetra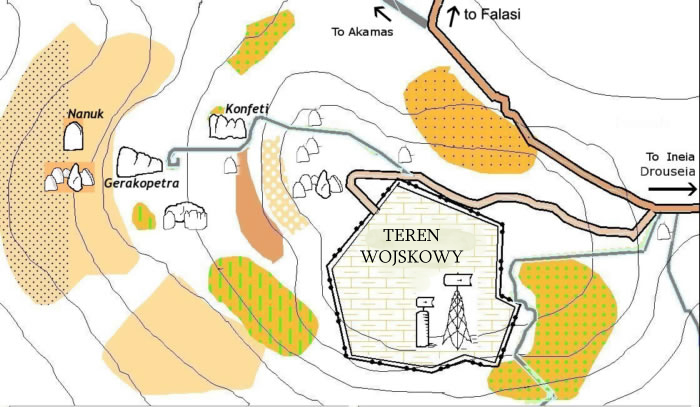 info:
So far, there are no marked climbing routes. They will be published after consultation with the author Andreas Anrdreu ( do 1 April).
Read markings ;
(no.)= 1. (road name) = Millennium (insurance) [2p + A] = two points (spity / ringi) + downhill ride – Anchor-encore stance.
Rock no. 1 – REAR FIG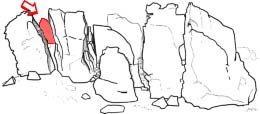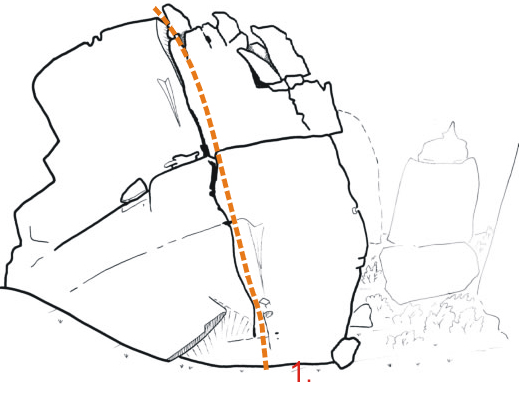 1. crak no name VHS 5+ (trad)
Entrance wall (in the back) on Tower No. 2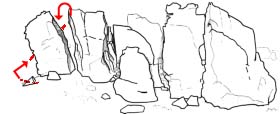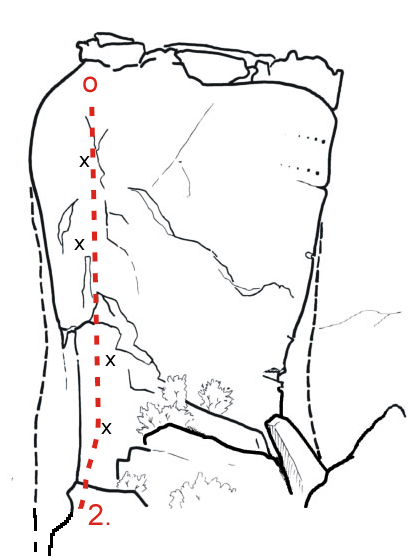 2. I don't know the name 6a yet [4p + A ]
The northern wall of the rock No. 2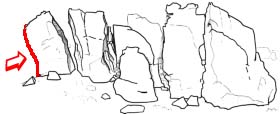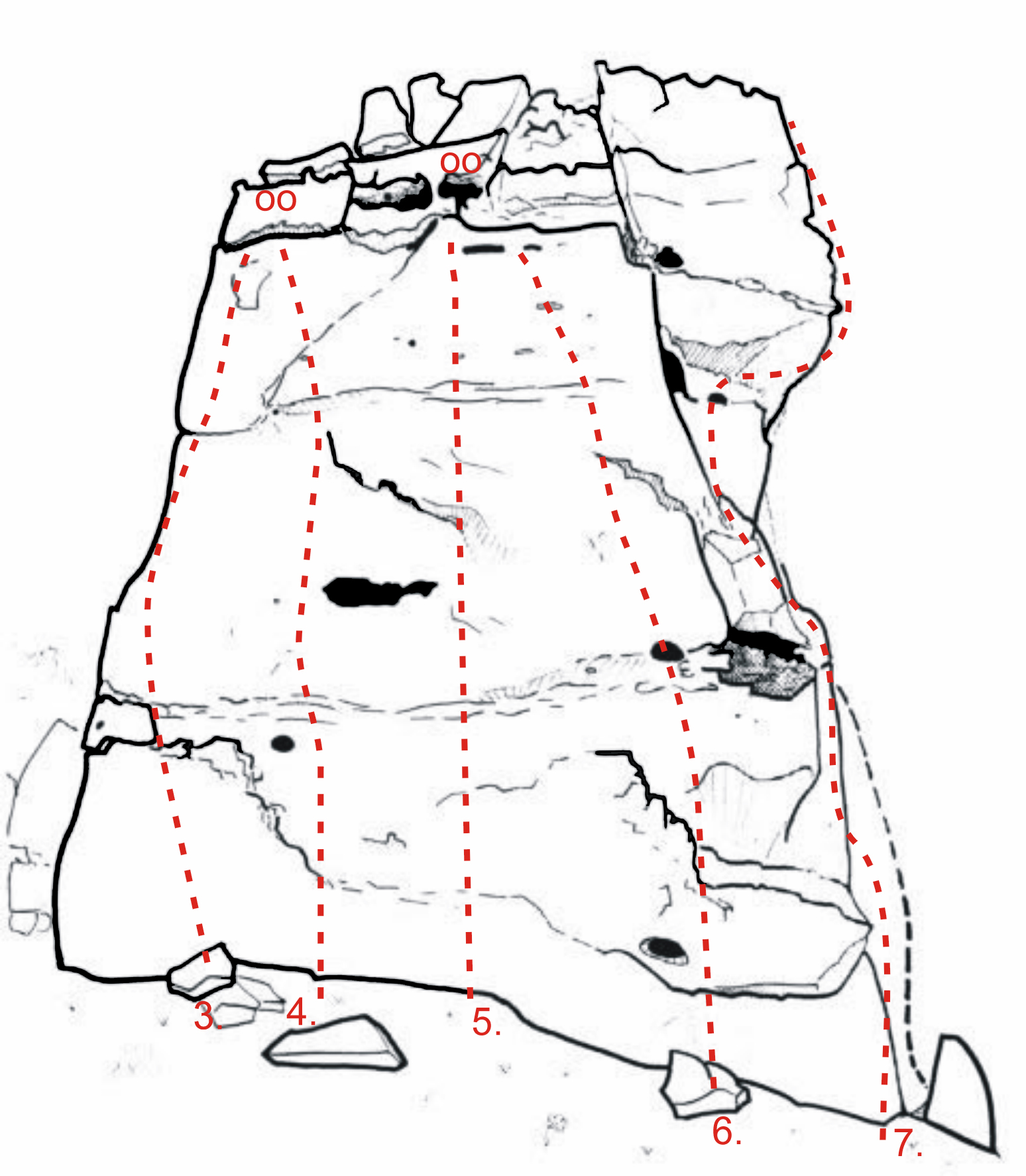 3. I do not know the names yet 6b+ [6p + A]
4.I do not know the names yet 6b+ [5p + A]
5.I do not know the names yet 7a [6p + A]
6. I do not know the names yet 7a [6p + A]
7. I do not know the names yet 7a?? [8p +A]
Western wall of rock No. 2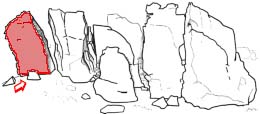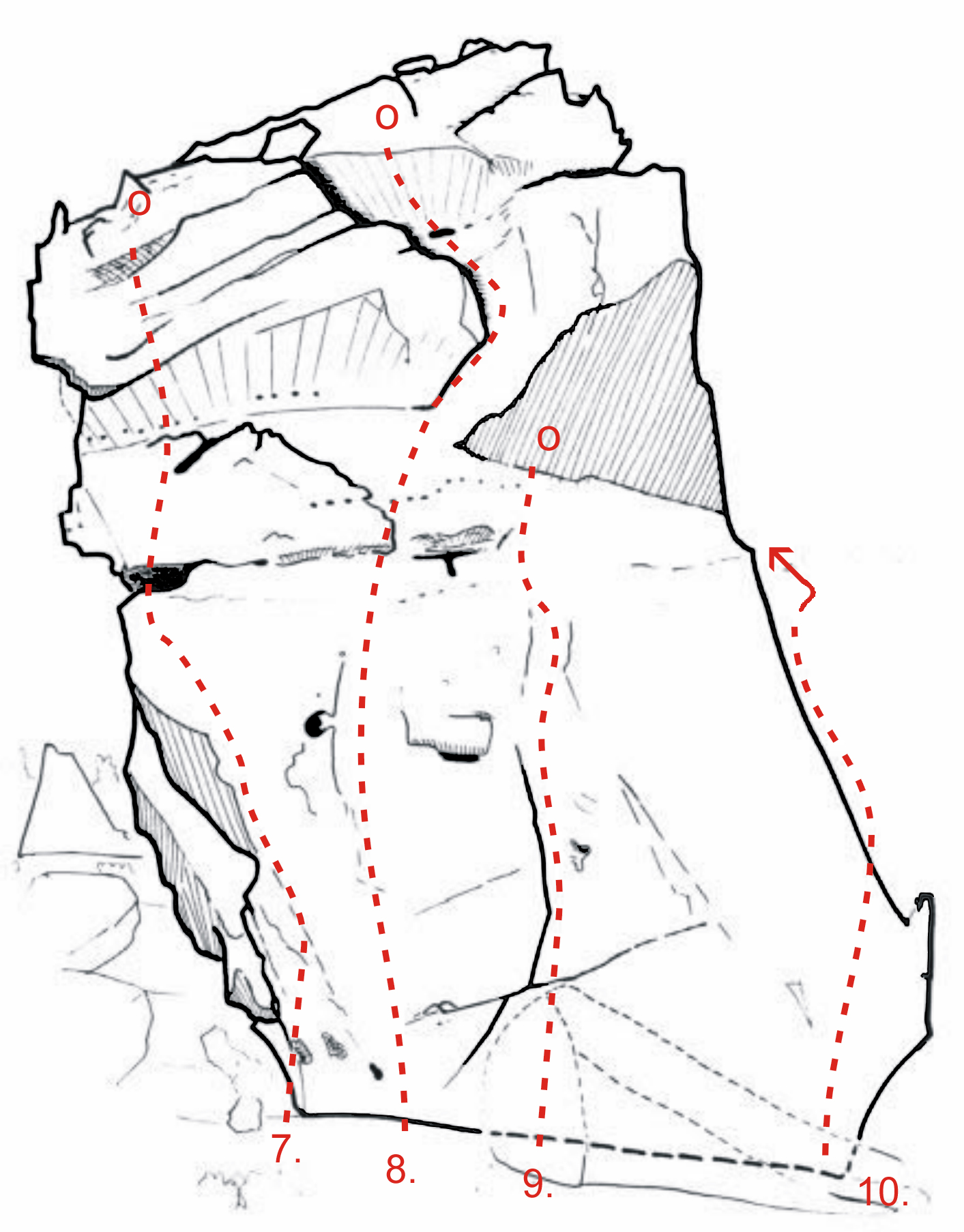 7.I do not know the names yet 7a?? [8p +A]
8.I do not know the names yet 6a+/b [8p +A]
9.I do not know the names yet 6a [6p + A]
10. I do not know the names yet 6a [7p + A]
CONFETTI
The southern wall of the rock No. 2 ( at the turn – canyon )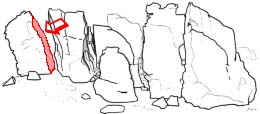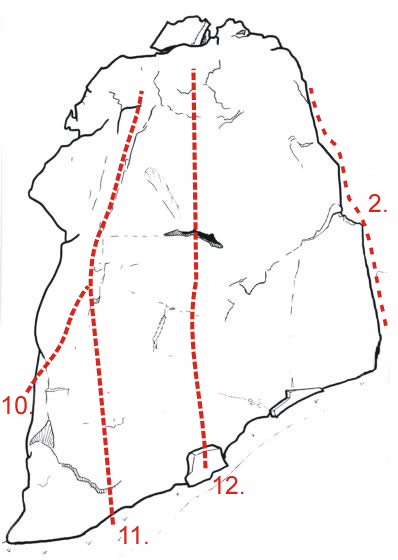 10. I do not know the names yet 6a [7p+A]
11. I do not know the names yet 6a+/b [7p+A]
12. I do not know the names yet 7a??? [8p+A]
The northern wall of the rock No. 3 ( at the turn )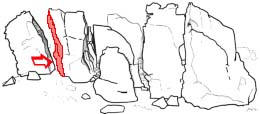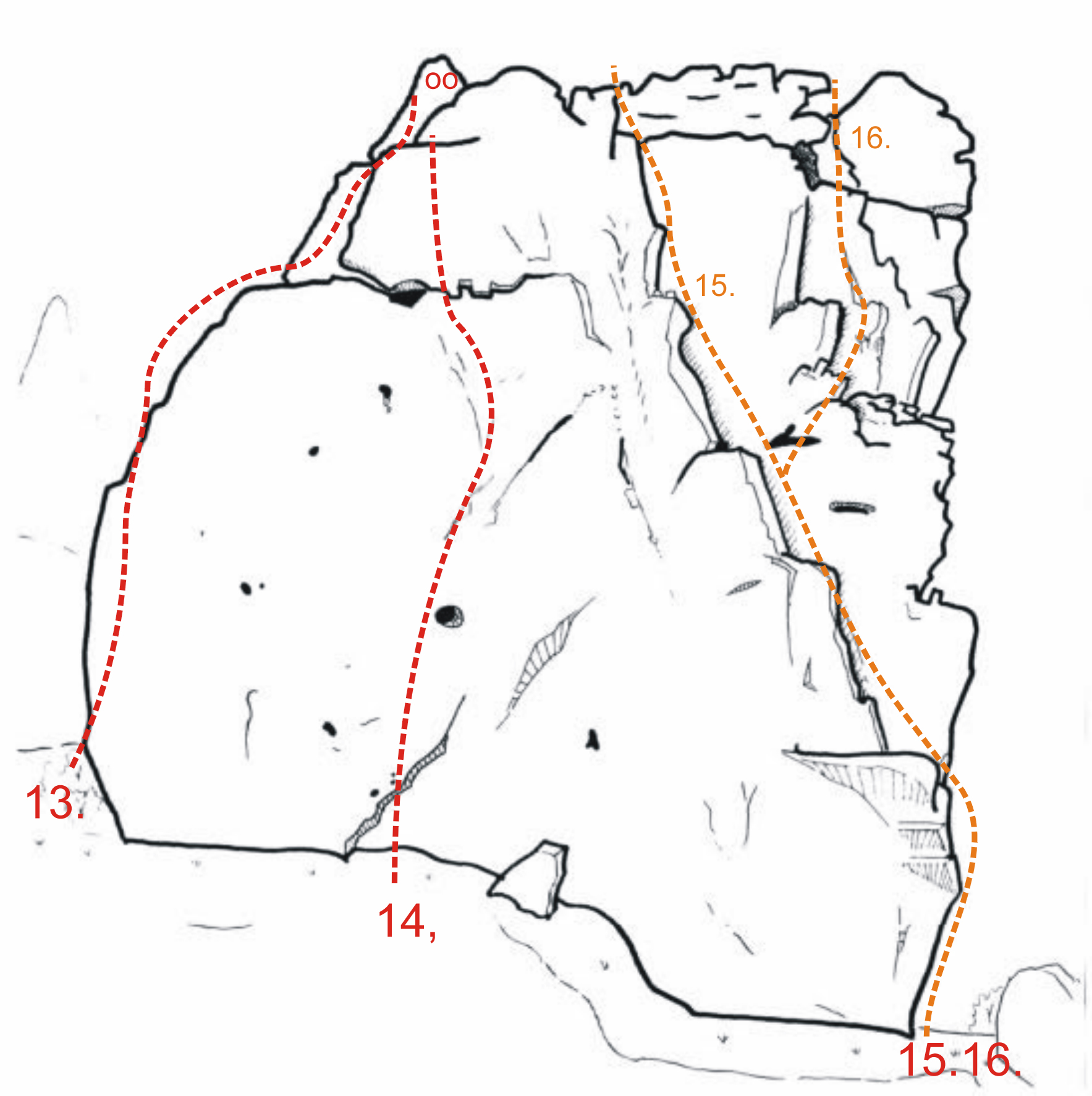 13. I do not know the names yet – 6a[5a+A]
14. I do not know the names yet – 7c?? [9p+A]
15. …………… E1 5+ (trad)
16…………….E1 6+ (trad)
Rock no. 2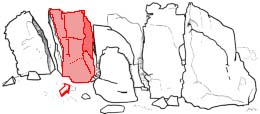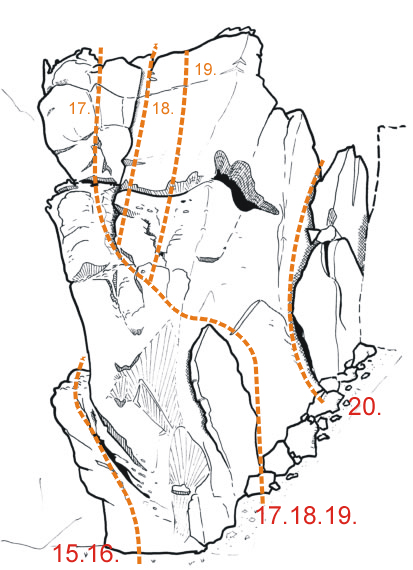 15. …………… E1 5+ (trad)
16…………….E1 6+ (trad)
17……………..VD 5a (trad)
18……………….. VD 5a (trad)
19……………………. E1 / E2 5a+(trad)
20 ……………..VD 5a (trad)
Little rock No. 4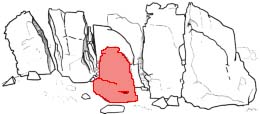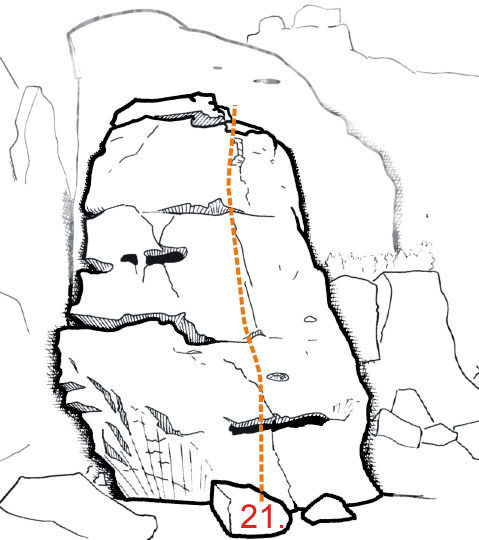 21. ……………… VHS 5a+ (trad)
Rock no. 6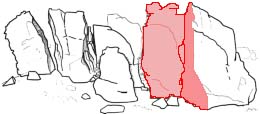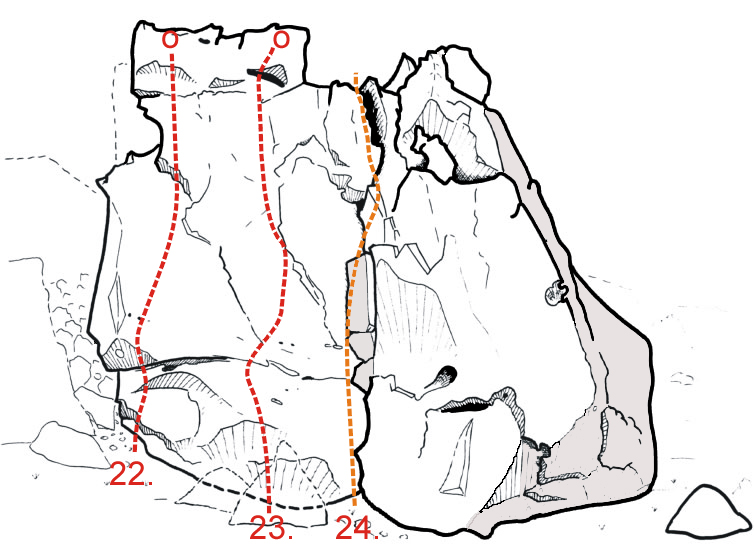 22. I do not know the names yet 6a+ [9p+A]
23. I do not know the names yet 6a+ [9p+A]
24. …………………………VHS 5a (trad)
Rock No. 7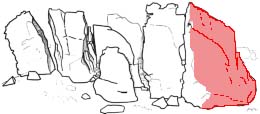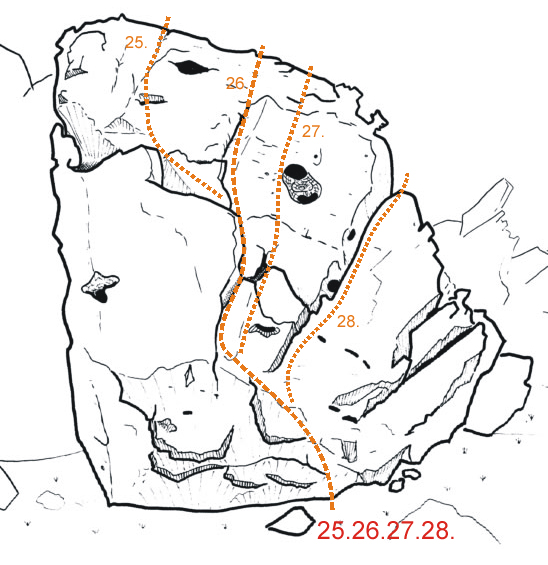 25. …………. VD 5a (trad)
26. …………..VD 5a (trad)
27. …………..VHS 5a (trad)
28. …………..VD 5a (trad)