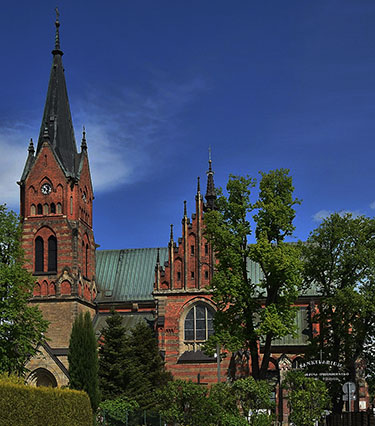 CIĘŻKOWICE – the sanctuary of the Merciful Jesus, in the Tarnów diocese.
The image of Merciful Jesus, worshiped for centuries in the local shrine, belongs to the Ecce Homo group of paintings.. According to tradition, it was to be blessed by the pope and given to the priest from Ciężkowice. However, no archival sources confirm this fact. Also, the date when the painting was brought in is not known exactly. The year is mentioned 1632 or 1682. The latter date seems more likely, because in the face of the Turkish threat, many pilgrims then went to Rome with a pleading prayer.
Initially, the painting was kept in the presbytery, and then, perhaps as a result of some extraordinary events, was moved to the castle chapel, from where he came to the parish church. Due to the alleged illegal nature of the cult, the inhabitants of Ciężkowice in 1720 went to the Curia in Krakow with a request for a relevant decree. Unfortunately, the consistory ordered that the painting be deposited in the Curia until the matter was resolved. After the painting was transported to Krakow, its fate was unknown until 1753, when, in unusual circumstances, this image was found in St Mary's Church. It happened thanks to Fr.. Jan Słowiński, who in a dream received an order to look for a painting in this church. After completing the mission of Fr.. Jan regained the vision he had lost. In the protocol written after these events, the church authorities named the painting quasi miraculis nobilitatam. The miraculous image returned to Ciężkowice in 1795 and from that moment on, it dates uninterruptedly, the cult development that continues to this day. It was then that the first song in honor of the Merciful Jesus was composed, sung to this day in the sanctuary, O God the Great in this little painting.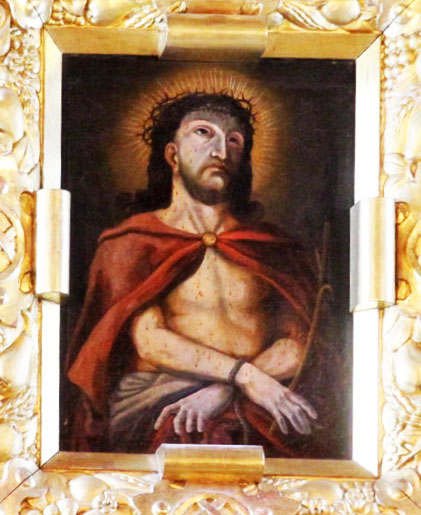 W 1844 Pope Gregory XVI gave to the church in Ciężkowice as much as 6 indulgences: for Easter, Solemnity of Pentecost, s. the apostles Peter and Paul (29 June), st. Anna (26 July), st. Michael (29 September) and St.. Andrew the Apostle (30 November). Currently, the main indulgence in honor of the Merciful Lord Jesus is a three-day indulgence on Pentecost. The second indulgence in honor of the Merciful Jesus, established in 1990 by Bishop Piotr Bednarczyk, it falls on the second Sunday of Easter. Although the sanctuary in Ciężkowice no longer has the same impact as it did a hundred years ago, however, many pilgrims still come here, mainly individually. Only, the organized pilgrimage comes from the parish of Tęgoborze and the parish of Tropie. To emphasize the cult of St. 1982 the Primate of Poland awarded the church with the title of Merciful Jesus.